LED 30W FLOOD LIGHT 6000K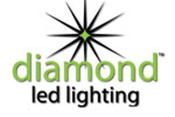 Manufacturer: Diamond
Product Code: ZFLED30
30W LED Floodlight - 6000K colour temperature. 300W Equivalent. - Recommended for outdoor use - Supplied with 1m cable - With polycarbonate lens add suffix PC e.g. CE3PC- - Connectors and brackets available - With PIR - 2 year warranty - Without PIR - 3 year warranty - PIR sensor range - 8-12 metres - PIR with 4th WIRE for manual override or slave Perfect for indoor and outdoor commercial and domestic applications e.g. security lighting, drives and gardens, church halls, showrooms. Can be wall or floor mounted.
Delivery
We offer next working day delivery on orders placed before 2pm. The minimum order for free delivery is £50.00 NETT otherwise a £7.50 carriage charge is applied. For timed and weekend deliveries please call our team to discuss your specific requirements. Please note for non-stock deliveries these may incur additional lead time - please call us for further advice.
Returns
We offer a 30 day period for customer returns, providing the goods are in re-saleable condition and have no signs of usage. Any costs associated with the return will need to be inccured by the customer.
For items where guarantees and warranties are stated – please contact our team should there be a premature failure of the product.