LED 17W ROUND BULKHEAD COLOUR SELECT IP65 EMERGENCY + MICROWAVE SENSOR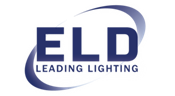 Manufacturer: ELD Lighting
Product Code: 2DBULK-17-ELD-MWEM
17W Round Bulkhead IP65 with colour selectable 3000K/4000K/6500K switch. Vandal proof strong polycarbonate body with twist lock white bezel perfect for indoor/outdoor and zone 1 areas. Besa box and surface mountable. 3 hour emergency pack and Microwave sensor for presence detection installed.
Delivery
We offer next working day delivery on orders placed before 2pm. The minimum order for free delivery is £50.00 NETT otherwise a £7.50 carriage charge is applied. For timed and weekend deliveries please call our team to discuss your specific requirements. Please note for non-stock deliveries these may incur additional lead time - please call us for further advice.
Returns
We offer a 30 day period for customer returns, providing the goods are in re-saleable condition and have no signs of usage. Any costs associated with the return will need to be inccured by the customer.
For items where guarantees and warranties are stated – please contact our team should there be a premature failure of the product.